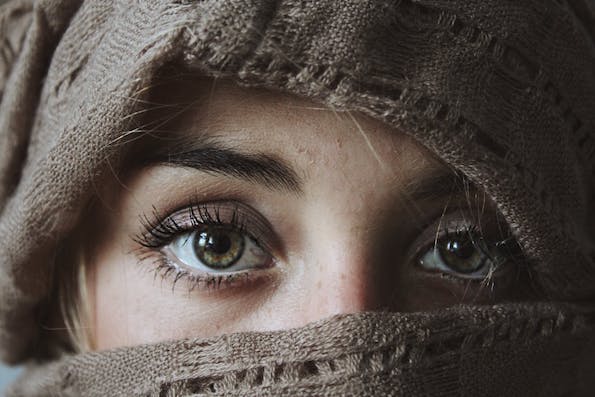 Before making a decision to undergo plastic surgery of any description, it's essential to do lots of research so you know as much as possible about what to expect both before and after the procedure. Read our latest blog and learn all about the blepharoplasty recovery process.
What to expect from a blepharoplasty surgery?
Two of the most popular surgical procedures at Coppergate Clinic are upper blepharoplasty and lower blepharoplasty for the treatment of upper or lower eye bags. Both procedures are quick and incredibly effective, offering a dramatic improvement to the delicate eye area. But how best can you prepare for the surgery? And how long should you expect recovery to take afterwards?
Here we cover the answers to some of the most commonly asked questions to help you build a clearer picture of what to expect.
Before surgery
Prior to surgery of any nature, patients are generally advised to stop taking Vitamin E and its compounds (as these can cause excessive bleeding and bruising following surgery). Patients should also avoid taking painkillers other than paracetamol for the week prior to surgery. A couple of weeks before the surgery date, it is usually recommended that patients start taking Arnica anti-bruising tablets to aid a quick and smooth recovery process but this is always confirmed and discussed in detail at consultation.
On the day of surgery
You should take your routine medicines at the usual time, unless advised otherwise by the plastic surgeon carrying out your eye surgery. Coppergate Clinic patients are always asked to bring medicines with them (including inhalers) when they attend the clinic. We also ask patients to ensure lenses are removed prior to arrival at the clinic.
Blepharoplasty patients will be discharged from the clinic with steristrips around the eye area. We therefore always recommend bringing a pair of sunglasses to wear on your way home from the clinic if you feel you might be self-conscious. And because patients shouldn't drive for a minimum of 24 hours post-operatively, alternative transport plans should be made for the journey home after surgery.
Blepharoplasty recovery and downtime
After blepharoplasty surgery, it is imperative that you rest to allow the area to settle. You should take it as easy as possible for the first 2 days post-surgery, remembering that the less you do, the less you will bruise. We know this doesn't come naturally to most of us but you really must embrace the opportunity to do as little as possible!
Try not to bend over or strain and avoid exercise altogether for these first few days. This ensures that your blood pressure remains stable, reducing the chances of bleeding and subsequent swelling and bruising. As a general rule of thumb, avoid doing anything that would make your face redden during this initial stage of healing. This may range from avoiding hot baths to ensuring you do not exert yourself through lifting, for example.
Blepharoplasty patients generally experience minimum discomfort after this procedure and healing usually progresses quickly. After surgery the area will naturally bruise a little, but this usually reaches a peak around 48 hours, gradually settling over subsequent weeks. Any bruising that occurs on the lower eyelid may be covered up with concealer.
The very fine stitch is easily removed after a week, at which point the eyelids will appear swollen and crepey for a few days. We advise you start gently massaging the incision line with a light eye cream to help soften the scar and speed up the healing process 10 days after surgery. This should be applied with the ring finger, gently working outwards from the nose towards the ear. It is perfectly normal to experience some mild swelling and sometimes, red bumps on each corner of the eye nearest the nose, that will again settle as the weeks pass. Normally, you will need a week off work and will need to avoid vigorous exercise for around six weeks whilst deeper level healing takes place.
How long does it take to recover from blepharoplasty surgery with Coppergate Clinic
The volume of pre and post operative information can feel a little daunting sometimes, but we've written everything down in our patient care packs so that you can follow the simple steps relating to each stage of your surgery journey.
Many of the patient information documents are available on the treatment pages of our website, but if you'd like to discuss any aspect of blepharoplasty surgery and recovery with us further, our friendly team is always on hand to guide and advise you. Don't hesitate to contact us today.