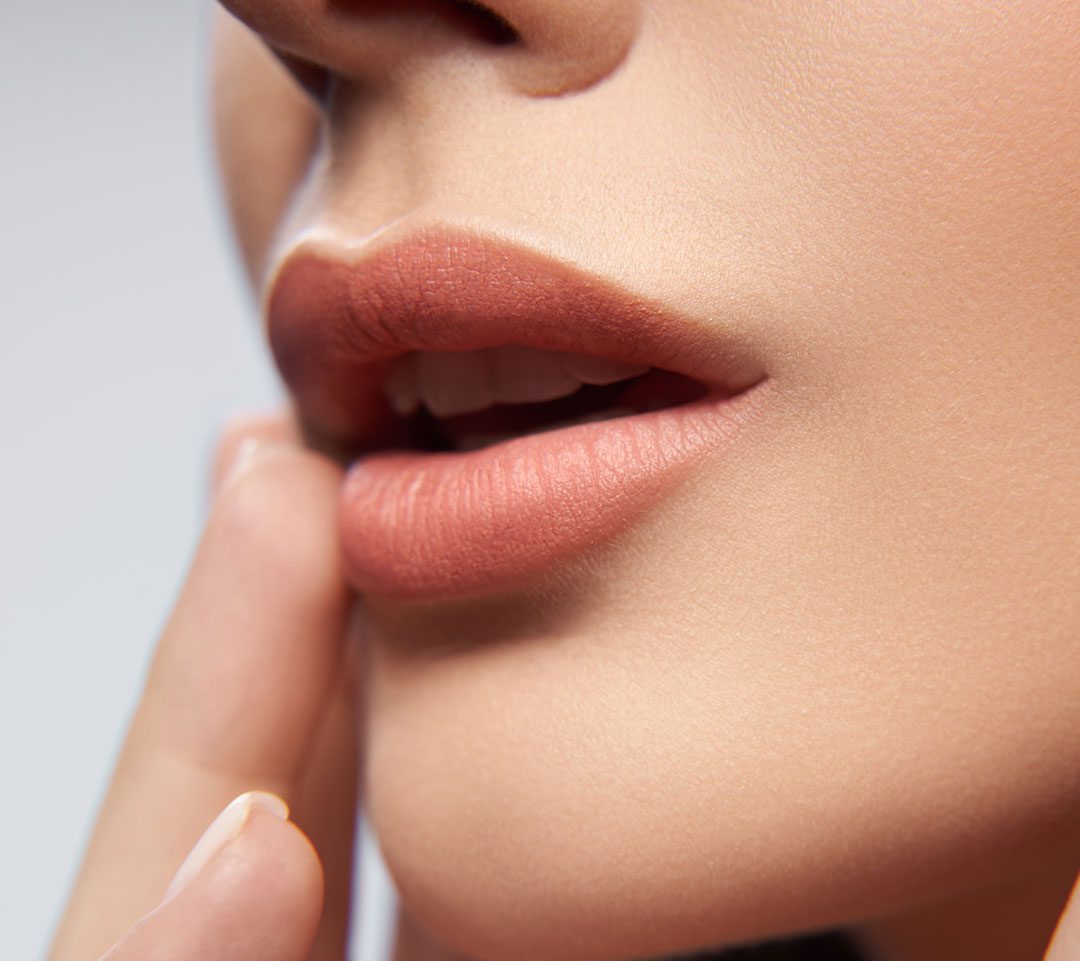 Whether your once-full lips are depleting in volume with the passage of time, your lips have always been asymmetrical, top or bottom heavy, or just thinner than you'd like, many of us are dissatisfied with our lips' natural shape or fullness. The good news is there are several ways to achieve a perfect pout- temporarily creating the effect of plumpness, balance and symmetry for a special event or occasion, or longer term through aesthetic or surgical enhancement.
But is there such a thing as a perfect pout? And if there is, what is the best way to achieve one? Is it possible to make thin lips look fuller without undergoing a procedure? And just what are the best lip plumping procedures for long-term fullness?
What do 'perfect' lips look like?
According to an international study of 1,000 respondents published in the Journal of Cranio-Maxillofacial Surgery, the vast majority found fuller lips more attractive than thinner lips, with more than 60% of the respondents identifying a 1:1 ratio between the upper and lower lip as the most desirable balance. Lead researcher Dr Paul Heidekrueger was keen to add that as with all aesthetic trends, these findings are subject to change.
Coppergate Clinic Aesthetic Doctor Amy Watson believes the ultimate pout combines a defined cupid's bow with a naturally plump, balanced top and bottom lip. "The vast majority of patients we consult with concerns over thin lips are hoping to achieve lip fullness without anyone knowing they had 'work' done."
How can I make my thin lips look fuller without a cosmetic procedure?
If you're looking for a short-term fix for thin lips, careful preparation and application of the right topical products and make up can achieve the appearance of volume for as long as everything stays in place. 
Preparation
Prior to a special occasion or event, it's essential to ensure that your bare lips are properly prepped. Dry, flaky lips reflect less light, making them appear smaller than they really are; by gently exfoliating lips, you will stimulate blood circulation which will automatically increase lip volume and colour. One of the most effective ways to exfoliate lips is using a soft toothbrush to lightly brush in circular motions. As well as increasing blood flow, this process will also remove dead skin cells and ensure your lips are more receptive to the products you apply.
Make-up
Once your lips are feeling smooth and soft, replenish and lock in moisture with a high-quality lip serum. DermaQuest 3D Lip Lift is one of Coppergate Clinic Director Orla Rhodes' go-to lip conditioning products, which she turns to for its intensive moisturising properties. 
Following thorough exfoliation and deep moisturisation, lips should be in optimum condition for make-up to be applied. In the same way that one might add contour to the cheeks and face, lips can be effectively contoured using highlighters and contour powders.
Careful application of lip liner can further enhance the natural shape of the lips, adding definition and creating the appearance of greater volume. Lip liner will also help to keep lipstick in place and reduce any feathering that might otherwise occur. A final layer of clear or coloured lip gloss will boost light reflection and give lips maximum plumping effect.
How can I achieve longer lasting lip fullness?
If you're looking for a more permanent solution improving the appearance of thin lips, a non-surgical, injectable procedure or simple surgical procedure may be worth considering. 
Dermal Fillers and Hydroboosters
According to Doctor Watson, lip volume naturally starts to diminish from the age of 28 onwards due to a slowing down of the body's collagen and hyaluronic acid production. This naturally occurring hyaluronic acid is the most common ingredient in dermal filler products which are carefully injected into localised areas of the face to restore lost facial volume, as well as to enhance the lips. By carefully injecting filler along the vermillion border (lip line), Coppergate Clinic Doctors and Nurses can achieve definition, whilst injecting into the lips themselves increases volume and contour.
There are a wide range of injectable dermal filler products available, with several of these specifically designed for enhancing the delicate lip area. Viscoderm Hydrobooster is one such product, which works to hydrate and revitalise the lip area, whilst adding subtle contour and definition. To further enhance the cupid's bow, small amounts of filler can be administered to the natural vertical columns that lie immediately about the upper lip. The effect of injectable fillers tends to last around 6 months on average, with the body safely dissolving and excreting the product over time.
Surgical Lip Lift
Patients who are concerned with a disproportionately long upper lip may be good candidates for lip lift surgery. Whilst the main objective of the procedure is to reduce the length of the lip, a positive side effect of the surgery is that it increases the lip show and often, the appearance of a fuller lip. Performed under local anaesthetic in around 90 minutes, lip lift surgery is a simple, effective and permanent way to improve the appearance of the upper lip, restoring balance and harmony to the overall face.
How can I find out more?
If you're interested in exploring your options how to make thin lips look fuller or you would like to find out more about the range of dermal filler treatments or lip lift surgery at Coppergate Clinic, please do not hesitate to contact our friendly front of house team who will be delighted to assist you in arranging a consultation with one of our experienced medical practitioners or surgeons.