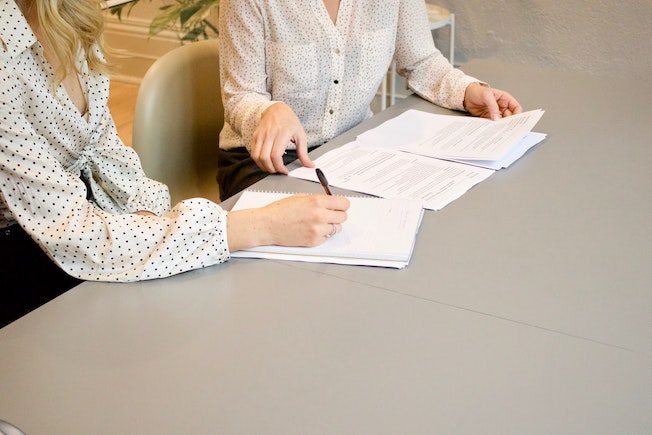 As with any surgical treatment, your decision to have breast augmentation should be well informed. The best way to make the most of your breast augmentation consultation is to prepare beforehand. Here we shed some light on what the appointment involves, how to prepare, and important questions to ask at your breast augmentation consultation.
Understand your expectations
Having a breast augmentation is a life changing decision, impacting your confidence, body shape, and how your breasts look and feel. Spend time thinking about how you would like to enhance your breasts. Consider what you are happy with about your natural shape, as well as how and what you would like to change.
Arriving at your breast augmentation consultation with photos of your desired look can help to guide your surgeon by providing a clear insight into what you like. This also allows your surgeon to manage your expectations, as the natural shape of your breasts will impact the end result.
Learn about your implant options
Although your consultation is likely to be the first time you meet with your surgeon, this shouldn't be your first insight into the breast augmentation process. Ahead of your appointment, invest time into learning and understanding the different available implant options.
Saline-filled and silicone gel are the two most common types of breast implant. Your surgeon will advise on the most appropriate option for your breast anatomy and body type, but ultimately the choice is yours. Having a basic understanding of the implant types can help you to prepare questions to ask at your breast augmentation consultation.
Check the surgeon's credentials
As with any surgical treatment, it's important to check the surgeon's credentials. Only registered doctors are licensed to perform cosmetic surgery within the U.K, so verify that they are a member of the General Medical Council.
Ask if they are members of any specialist registers, such as the British Association of Aesthetic Plastic Surgeons (BAAPS) or British Association of Plastic, Reconstructive and Aesthetic Surgeons (BAPRAS). It is always best to opt for a fully accredited professional.
An experienced surgeon will be happy to answer any questions you may have regarding their past experience, training, and qualifications.
What to bring to your breast augmentation consultation
Bring a prepared list of questions to ask at your breast augmentation consultation to get the most out of your appointment. It's easy to forget about your concerns, especially if you are feeling excited or anxious.
Your surgeon should allow plenty of time to address your fears and expectations, and you should leave your appointment satisfied that your questions have been answered clearly.
On the day of your breast augmentation consultation, dressing comfortably will help you to feel at ease. Many patients prefer to wear or bring with them clothing that does not fit or flatter their current breast shape, enabling them to better explain their goals.
What to expect during a breast augmentation consultation
The purpose of a breast augmentation consultation is to ensure the patient is the right candidate for the treatment and has enough information to make an informed decision. Ideally, you will decide on your preferred size, shape, and type of implant during your consultation. Here is what you can expect on the day:
A review of your medical history, including any medication that you take. It's important that this information is accurate, so write this down or bring the medication with you if you are unsure.
A physical examination to assess the size and shape of your natural breasts, as well as skin thickness and elasticity. This will work to determine the most suitable implant type, shape, and size.
Trying on sample implants to identify your ideal post-operative breast size. This is usually done by positioning the implants inside your bra, then getting dressed to see how the implant size looks in your day-to-day clothing.
An in depth conversation to highlight any risks, complications, and your reasons for wanting breast augmentation.
Will I schedule surgery at my first consultation?
Many people leave their initial consultation for breast augmentation, feeling certain they wish to proceed with surgery. Here at Coppergate Clinic, we will always insist on a second pre-operative consultation, to address any questions or concerns, go through the treatment plan, and carry out a preoperative anaesthetic assessment.
Breast augmentation at Coppergate Clinic
If you're interested in learning more about breast augmentation and how to get the best results from your procedure, get in touch with our team of experienced surgeons here at Coppergate Clinic. We deliver exceptional care and professionalism during every step of the surgery process, from initial consultation, through to procedure and aftercare.