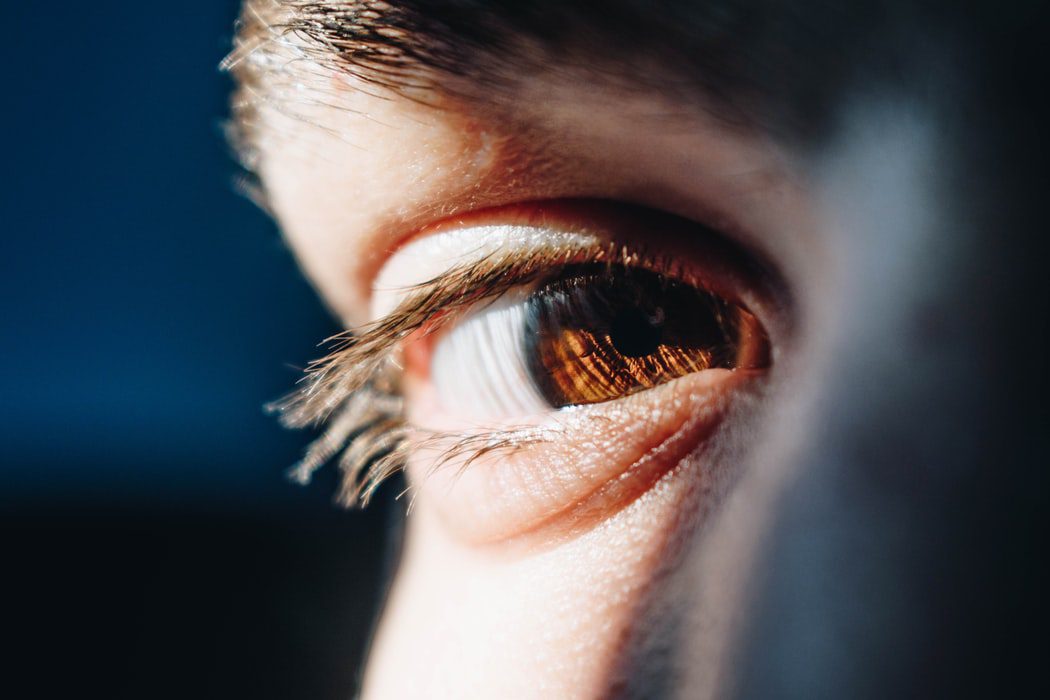 If the eyes truly are 'windows to the soul', what do yours say about you? Whether due to genetic makeup, environmental factors or, most commonly, an inevitable part of the natural ageing process, many of us are plagued by undereye bags and dark circles we would rather not have. With negative associations of stress, age and lack of sleep, it is no surprise that for the most-part, the concern is one many of us are keen to resolve. In this blog, we look at how you can remove bags under your eyes with surgery.
What causes under eye bags?
The lower eyelids are a complex structure. They work against gravity and unfortunately, the integral strength of the eyelid reduces as we age which leads to a lack of natural support. As the lower eyelid ages, the skin can become saggy and loose. Ageing skin also loses the ability to bounce back to being flat after movement is lost, therefore muscle action is more likely to leave permanent lines that manifest themselves as 'crows feet'.
Treatment for undereye bags
Common as undereye bags may be, if yours are causing concern, there is no reason you need to simply resign yourself to living with them. Due to advances in modern surgical techniques and aesthetics, a number of affordable, safe and effective treatment options are available. Indeed, Coppergate Clinic's team of U.K. trained plastic surgeons are renowned for their experience and skill when it comes to surgically correcting under eye bags in a procedure called lower blepharoplasty.
Depending on preference, this surgery may be performed under either a local or a general anaesthetic. During the procedure, the skin is gently cleansed and the eyelid carefully marked, noting areas of fat bulging and skin excess. An incision is usually placed just below the eyelash line to help hide the resultant fine scar in a natural line, before under eye skin is carefully lifted and any fat recontoured to improve the smoothness of the lower lid. After removing a small strip of excess skin and muscle, the wounds are carefully closed using very fine stitches. The procedure is generally completed in around 2 hours, with patients free to return home on the same day.
Does lower blepharoplasty also resolve dark circles?
Unfortunately, this very much depends on the cause of the darkness. If the darkness is caused by shadows cast by bulging under eye fat, then recontouring the fat during lower blepharoplasty surgery will help. If, however, the circles are due to the skin being very thin and dark in colour, then this will more than likely persist after surgery. In some cases, dark circles appear as a result of volume and hollowing of the eye area. In this instance, the application of injectable dermal fillers to the tear trough area may achieve a significant improvement.
How do I know which treatment is suitable for me?
You should only ever proceed with an advanced aesthetic or surgical procedure following a thorough consultation with your clinician or surgeon. Consultations provide the opportunity to discuss the pros and cons of each treatment and a thorough assessment of the suitability of each in addressing your individual needs and concerns. According to the GMC's guidelines, you should be given a minimum of 2 weeks cooling off time between consultation and undergoing surgery to ensure you are able to go into the procedure fully informed and consented.
To find out more about the treatments we offer for the treatment of undereye bags, contact our friendly front of house team today.