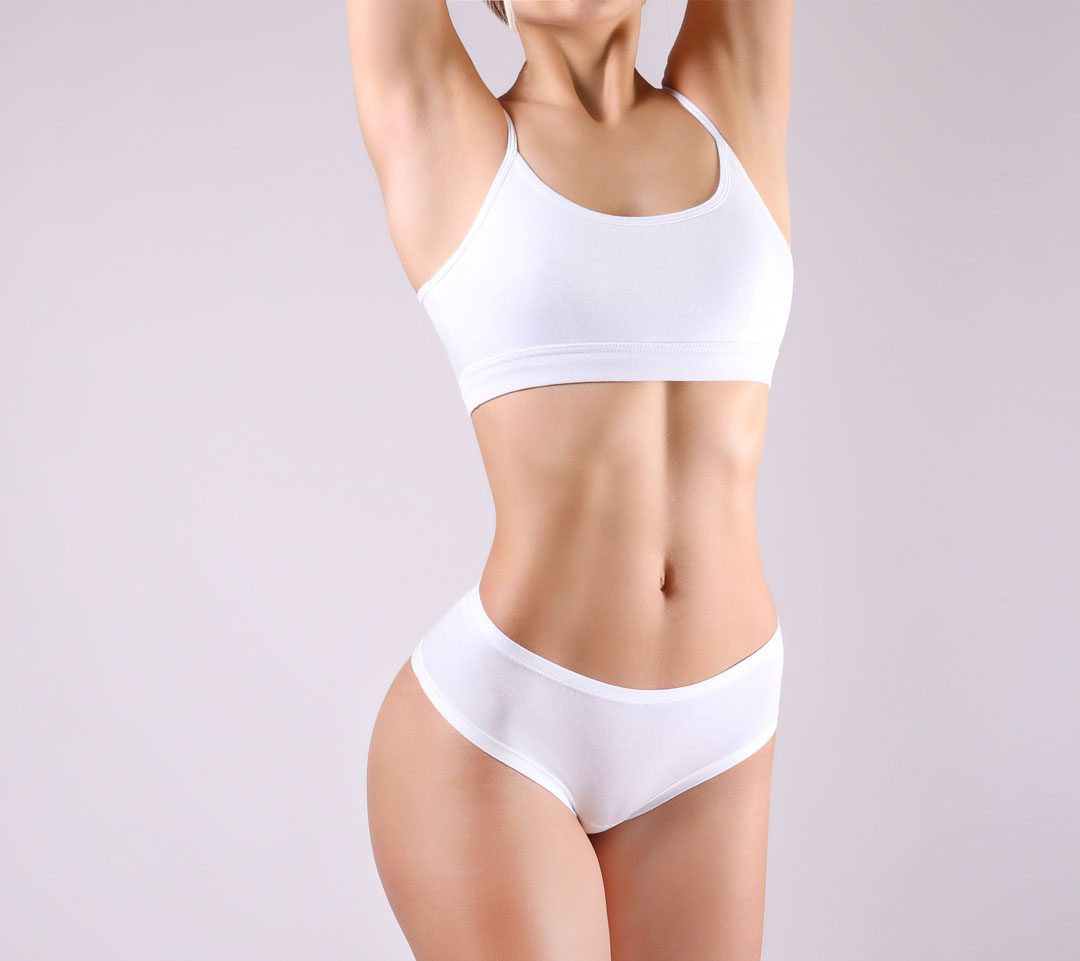 Sometimes, despite your very best efforts to exercise regularly, eat a balanced diet, drink plenty of water and maintain a healthy BMI, there are still stubborn pockets of fat you can't shift, or areas of the body that you can't seem to tone. When all else fails, VASER Liposuction may be the solution to achieving the shape and contour you desire. But what is VASER Liposuction exactly? How does it compare to traditional liposuction and are the results really as great as the claims? Here we discuss how the procedure works, what to expect during the treatment and recovery process and how to tell if the treatment might be right for you. 
What is VASER Liposuction?
VASER stands for Vibration Amplification of Sound Energy at Resonance. VASER Liposuction uses targeted ultrasound technology designed to selectively remove fat whilst defining muscle and sculpting the silhouette. The ultrasound waves liquify the unwanted fat, whilst the liposuction wand removes the cells from the body.
Am I a suitable candidate for treatment?
VASER Liposuction is the ideal treatment for patients who already maintain a healthy diet and active lifestyle, but who cannot seem to slim down stubborn pockets of fat. The procedure is particularly effective in defining muscle tone to reveal a more sculpted silhouette. It is important to understand that as with every procedure, VASER Liposuction is not a weight loss technique, nor is it a substitute for exercise.
What areas can be treated with VASER Liposuction?
The VASER procedure is powerful enough to tackle larger areas of fat, for example on the tummy, flanks or thighs, whilst also being precise enough to work in delicate areas such as the neck. Coppergate Clinic's surgeons have achieved excellent results on both male and female patients of all ages and across a number of treatment areas.
What are the benefits of VASER Liposuction compared with traditional Liposuction?
Whereas traditional liposuction methods rely on a vigorous and back and forth motion to dislodge fat cells, the process causes trauma to tissues and tends to result in quite significant swelling and bruising. VASER Liposuction, on the other hand, is an ultrasound-assisted liposuction technique which is more targeted, causes less swelling, has a faster recovery time and results in less scarring. If minimising post-op downtime is a major concern to you, VASER Liposuction may be the most appropriate option.
Will VASER Liposuction leave my skin saggy and loose?
Prior to undergoing any surgical procedure, it is essential to have a thorough consultation with your consultant plastic surgeon, during which your skin and suitability for treatment will be thoroughly assessed. Widely speaking, VASER Liposuction is suitable for most patients, however those with excessive stretch marks or severe skin laxity may not be suitable candidates for treatment. In this instance, your surgeon may recommend an alternative surgical option that includes the removal of excess skin, alongside the pocket of fat. Such options may include abdominoplasty, brachioplasty or thigh lift to name but a few. Patients with mild to moderate skin laxity may benefit from VASER Liposuction in combination with Renuvion Skin Tightening to achieve the optimum result and avoid further concerns around loose skin. 
How can I find out more?
To find out more about the procedures we offer for the treatment of localised pockets of fat, contact our friendly front of house team today.