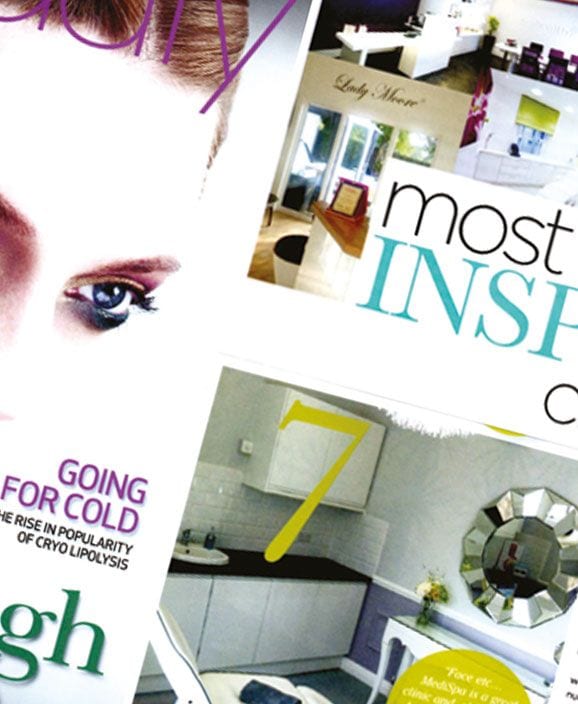 For the second year running, the Coppergate Clinic team were delighted to be named one of the UK's Top 10 Most Inspiring Clinics by the industry experts at Professional Beauty Magazine.
Competing against thousands of other clinics from England, Scotland, Wales and Northern Ireland, makes this Top 10 placing an incredibly exciting achievement.
To hear what Professional Beauty had to say about our clinic, please read on…
Most Inspiring Clinics 2013- Our annual hot list of the top ten aesthetics clinics as voted by industry professionals
Coppergate Clinic, York
The York-based clinic has gone from strength to strength since featuring in last year's listings, awarded Best Clinic at the Aesthetics Awards 2012/13, credited with Outstanding Customer Service by directory site What Clinic and being shortlisted for Best Clinic Team at the My Face My Body awards. The clinic was founded by Sharon Moore in 2004 and she continues to head up the clinic team as the resident nurse independent prescriber. She now employs a 21-strong team of aestheticians, beauty therapists and front-of-house staff.
Other clinic owners have noticed Coppergate Clinic's winning streak and say they are pleased to see a nurse-led clinic being recognised in awards.
Moore revamped the clinic over the summer, refurbishing its treatment rooms and has plans to improve its website functionality next year, adding before and after photographs, video tutorials and detailed clients testimonials.
Coppergate Clinic is a great clinic and although less known in the speaker circuit and industry, it is nice to see a nurse-led clinic winning awards.