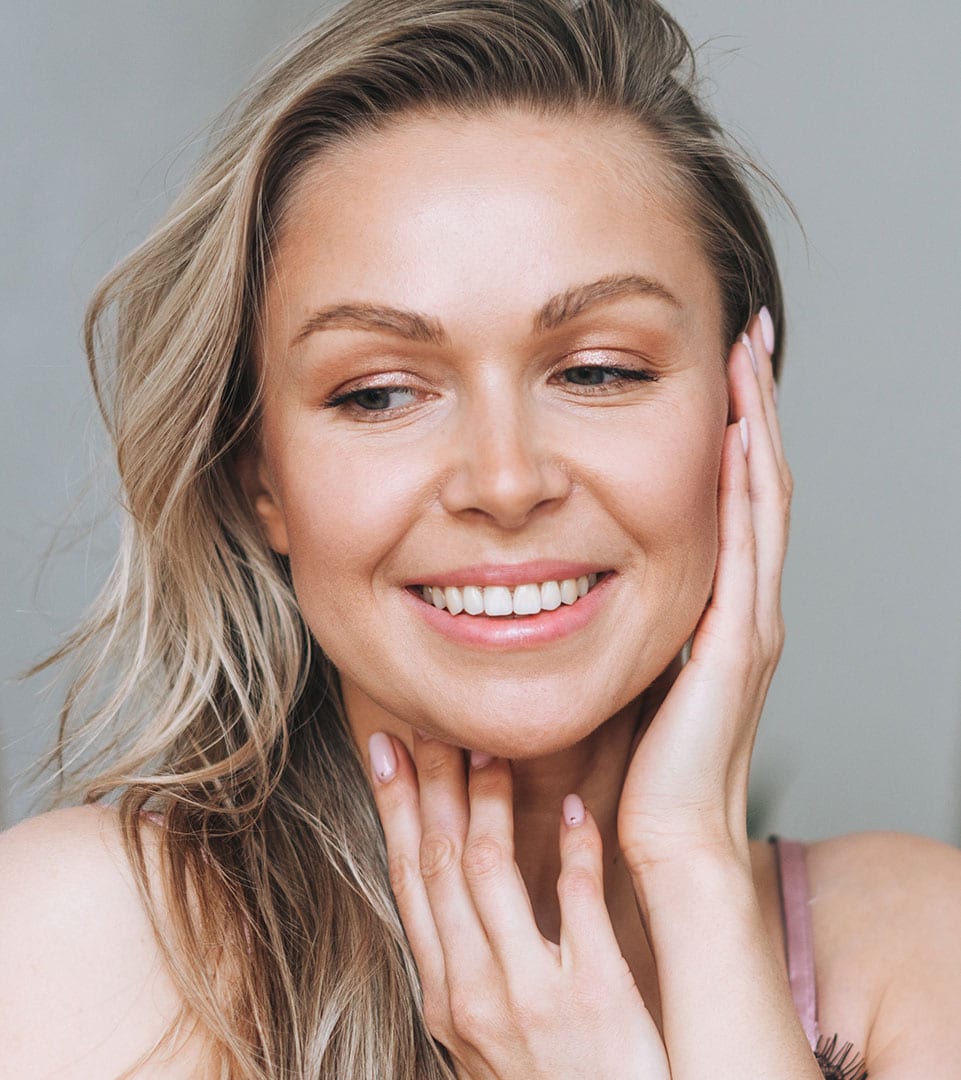 A carefully curated skincare regime may work wonders for skin tone and texture, but when it comes to restoring lost facial volume or smoothing lines and wrinkles, no cream or serum will match the transformative power of injectable procedures for the face. Promising dramatic results with minimal downtime and maximum efficiency, it's easy to see why injectable treatments such as Botox and Dermal Fillers are some of the most popular non-invasive treatments in the world. But with so many injectable treatment options and an ever-growing number of practitioners available, how can you confidently identify the most suitable treatment (and clinic) for your needs?
Coppergate Clinic's team of surgeons, doctors and nurses each specialises in facial rejuvenation and have the experience and know-how to recommend the most appropriate injectable treatment to address your specific area of concern. So, whether you wish to restore lost facial volume, boost skin radiance or smooth lines and wrinkles, you can be sure of the best possible treatment results and patient care. 
Here, we discuss some of the injectable procedures available at the clinic and answer some of our team's most frequently asked questions on the benefits and risks of each. 
I'm interested in having an injectable procedure, where should I begin?
Prior to undergoing an injectable procedure of any nature, it's essential to begin with a thorough consultation with your practitioner. The consultation should be offered without obligation or charge and provide an opportunity to discuss your area of concern, desired improvement, and all treatment options available to you – including no treatment at all. 
If you are concerned by 'expressive' lines and wrinkles around the eyes and forehead, your practitioner may recommend Botox injections, to temporarily reduce muscle movement in the area. On the other hand, if you would like to address nose-to-mouth lines, dermal filler injections to increase volume and soften the line might be a more appropriate treatment option. When it comes to restoring depleted collagen and elastin levels, your practitioner may discuss using an injectable skin booster such as Profhilo which can be effective in lifting the mid and lower face.
Profhilo vs Botox: what's right for me?
Botox injections block certain chemical signals from nerves, mostly signals that cause muscles to contract. The most common use of these injections is to temporarily relax the facial muscles that cause wrinkles in the forehead and around the eyes. Frown lines, crow's feet or smile lines and bunny lines around the nose can all be treated with Botox to smooth and lessen their appearance.
By comparison, dermal fillers (such as Juvederm, radiesse and teosyal) are made of hyaluronic acid, which is a naturally occurring, water-binding molecule that deeply hydrates your skin whilst filling out facial lines and wrinkles. Unlike Botox, fillers don't affect the movement of facial muscles, but can instead restore lost volume and add definition to cheeks and lips.
Profhilo is a hyaluronic acid injectable with one of the highest concentrations of hydrating hyaluronic. The difference between Profhilo and other dermal fillers, is that Profhilo is used as an overall skin booster, to improve overall skin condition, radiance and hydration, as opposed to being administered in targeted areas to sculpt and define. Profhilo's main benefit is in boosting collagen and elastin levels, with a view to improving texture and creating a tightening effect. Whereas Botox is suitable for use mainly on the upper face, Profhilo is recommended for the mid and lower face, as well as other delicate areas of skin such as the neck, décolletage, hands or knees. 
If you are seeking overall facial rejuvenation, your practitioner may recommend a combination of injectable procedures for optimum results. Using Botox and Profhilo together could achieve a smoother, plumper and more radiant overall complexion. 
Are injectable treatments safe?
Injectable procedures such as Botox, Dermal Fillers and Profhilo are all very safe, providing they are carried out by a highly trained, experienced, fully insured practitioner. At Coppergate Clinic, injectable procedures are only ever administered by expert consultant plastic surgeons, doctors and nurses to ensure the absolute safety and peace of mind of our patients.
How long do injectables last?
The longevity of injectable treatments is dependent on the individual and lifestyle factors, such as sun exposure, exercise routine and metabolism. As a general guide, however, the results of Botox tend to last around 3-4 months and dermal filler generally requires a repeat treatment after an average of 6-12 months.  The recommended intervals between Profhilo injections differs from patient to patient and will be discussed at consultation. 
How can I find out more?
For more information on facial rejuvenation and the range of non-invasive and injectable procedures available at Coppergate Clinic, please don't hesitate to contact us or complete an online consultation request today. Our friendly team is on hand and will be delighted to assist you in booking a consultation with one of our expert practitioners.