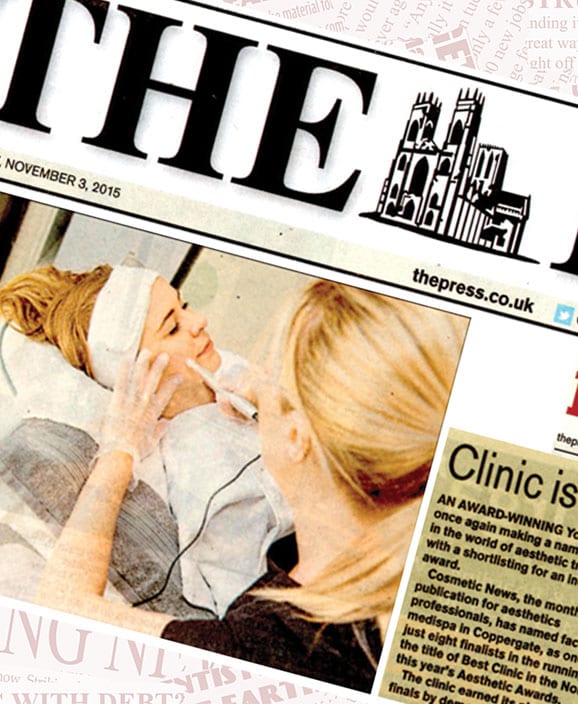 An award-winning York clinic is once again making a name for itself in the world of aesthetic treatments with a shortlisting for an industry award.
Cosmetic News, the monthly publication for aesthetics professionals, has named Coppergate Clinic, as one of just eight finalists in the running for the title of 'Best Clinic in the North' in this year's Aesthetic Awards.
The clinic, which earned its place in the finals by demonstrating the highest standards in clinical excellence, patient care, safety and customer service, will learn whether it is the overall winner of the award at a glittering ceremony in Westminster, London, on December 5.
Clinic director Sharon Moore said she was very proud of the achievement. She said: "We were told by Cosmetic News that both the volume and quality of entries to this year's Aesthetic Awards was unprecedentedly high, which makes it even more flattering to be named one of a handful of finalists in our category."
Previous awards won by Coppergate Clinic include being named Best Clinic in the UK in the 2013 Aesthetic Awards, being recognised as one of the top five 'Most Inspiring Medical Aesthetic Clinics' in the UK by industry experts at 'Professional Beauty', and being credited as a Clinic of Outstanding Customer Service by client service 'What Clinic'.