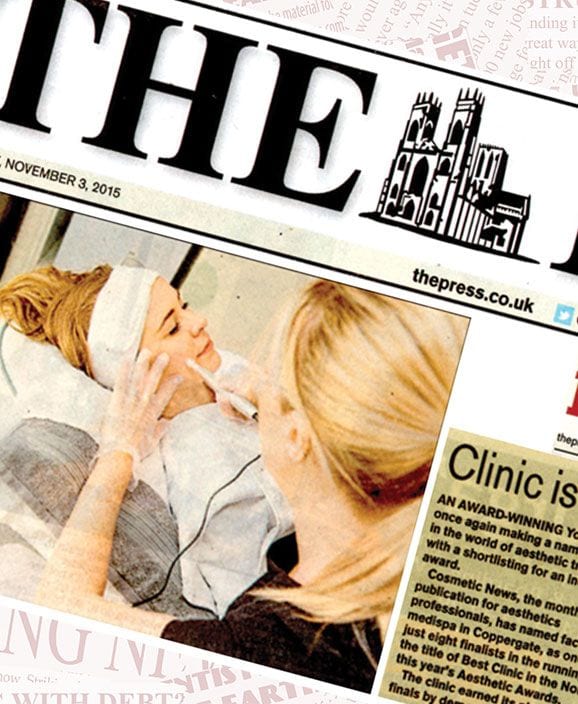 Staff working for a York businesswoman who last year suffered an extensive brain haemorrhage have raised more than £1,000 for the intensive care unit which helped to save her life.
Sharon Moore, founder of Coppergate Clinic, spent the last ten years building her beauty clinic business, before falling seriously unwell last October.
With Sharon now well on the road to recovery, her team wanted to show their appreciation to Leeds General Infirmary's Neuro Intensive Care Unit who looked after her during and after her life saving operation.
The beauty clinic's 19 nurses, therapists and aestheticians, together with Sharon's clients, friends and family have raised more than £1,100 for the ICU through the sale of raffle tickets.
Speaking of her team's fundraising efforts, Sharon said: "I am so proud of and touched by the girls fundraising efforts.
"I will always feel indebted to the LGI for the exceptional care I received and hope that this donation helps the fantastic staff to offer the same level of care to others in need."
Sharon, who was a finalist in the Business Personality of the Year category of the Press Business Awards last year, was admitted to York District Hospital in October last year complaining of severe head pain.
Following numerous brain scans, Sharon's consultant confirmed she had suffered an extensive bleed, and within the hour she was transferred via ambulance to the Leeds General Infirmary.
Sharon was admitted to the specialist Neuro High Dependency Unit where she awaited brain surgery with her three children by her side.
During surgery there was two further bleeds; something Sharon's experienced consultants said was "unheard of" in all of the years they had been performing the procedure. The leading Consultant, Dr Patankar commented that there was certainly a third party looking down on the operating theatre that day.
Following the operation, Sharon was ventilated, sedated and moved to the Neuro Intensive Care Unit where she received one to one care for several days.
Sharon's daughter Sophie Holmes, who also works at the clinic, said: "Mum's tenacity astounded medical experts and she made such a strong recovery she was discharged from hospital and allowed to go home within 20 days of the initial bleed.
"The recovery process at home has been steady but positive and mum continues to improve day by day.
"It is testament to mum and her team within the business that Coppergate Clinic continues to go from strength to strength in her absence.
"The business continues to operate as normal, and mum plans to return to the clinic later this year, within a part time managerial capacity, with a view to focusing on business development.