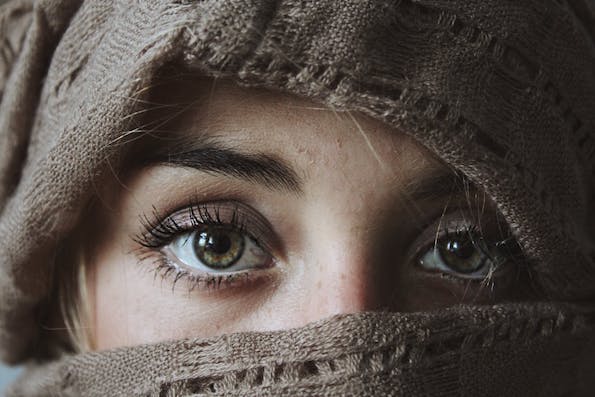 In the modern age of selfies and social media, many of us are increasingly conscious of the visible effects of ageing on our face and skin. And rather than simply accepting these changes, many of us are looking for ways to fix heavy eyelids and saggy eyes. In this blog, the Coppergate Clinic team discusses our top four tips for treating saggy eyes and reducing the appearance of heavy upper eyelids both with and without surgical treatment.
1. Targeted skincare
Our first top tip is to invest in some targeted skincare.
Invest in a good eye cream, one that will soothe your saggy eyelids and work to plump and tighten the skin in that delicate area. By caring for your skin on a daily basis, by moisturising and toning, you can ensure you are doing your best to take care of your skin and prevent the amount of wrinkles and sagging you could be at risk of in future. Prescription-only topical skincare brands such as the Obagi Medical range contain a higher concentration of active ingredients than those available off the shelf at a general pharmacy or beauty store, so it is always worth taking the time to visit a registered skincare specialist to stock up on creams.
2. A healthy lifestyle
Whether we are feeling stressed and tired, or refreshed and well rested, this tends to be immediately visible in the condition of our skin. One of the quickest of the quickest, simplest ways to boost tired eyes and sagging eyelids is to ensure you get plenty of sleep- 8 hours minimum if you can- and that you eat a balanced diet, whilst drinking plenty of water for optimum hydration.
3. Non-surgical options
If you've already tried to fix heavy eyelids with topical products and feel ready for something more, here are a wide range of treatment options available right here at Coppergate Clinic.
One such option is Ultherapy treatment, a popular, non-surgical option designed to tighten and lift the skin around the eyes, and other areas on the body such as the face, neck, and decolletage. This treatment works by using the body's own regenerative response to lift and tighten the skin.
Ultherapy is non-invasive and has been cleared by the FDA to truly lift the skin, making it the ideal non-surgical treatment for addressing saggy eyes and other related areas of the face.
4. Surgical treatments
A fourth and final consideration to reduce heavy upper eyelids would be through a surgical treatment. Surgical eye treatments are specially designed to treat structural issues around the eyelids, making them a popular choice for patients who have found the eye area has sagged significantly.
Eyelid surgery, like an upper blepharoplasty, can re-contour the shape of the eyelids and works to remove the folds of loose skin which sit over the upper eyelids. This is carried out to ensure a more youthful, well rested appearance to the eyes.
How to fix heavy upper eyelids with Coppergate Clinic
So, there you have it, our top 4 tips on treating heavy upper eyelids. When it comes to the various treatment options available, we understand it can be challenging to pinpoint which will most effectively address your needs. . Here at Coppergate Clinic, we are on hand to help with all of your questions on all of the treatment options available and what they will involve.
Get in touch with us today to learn more about a treatment with us.