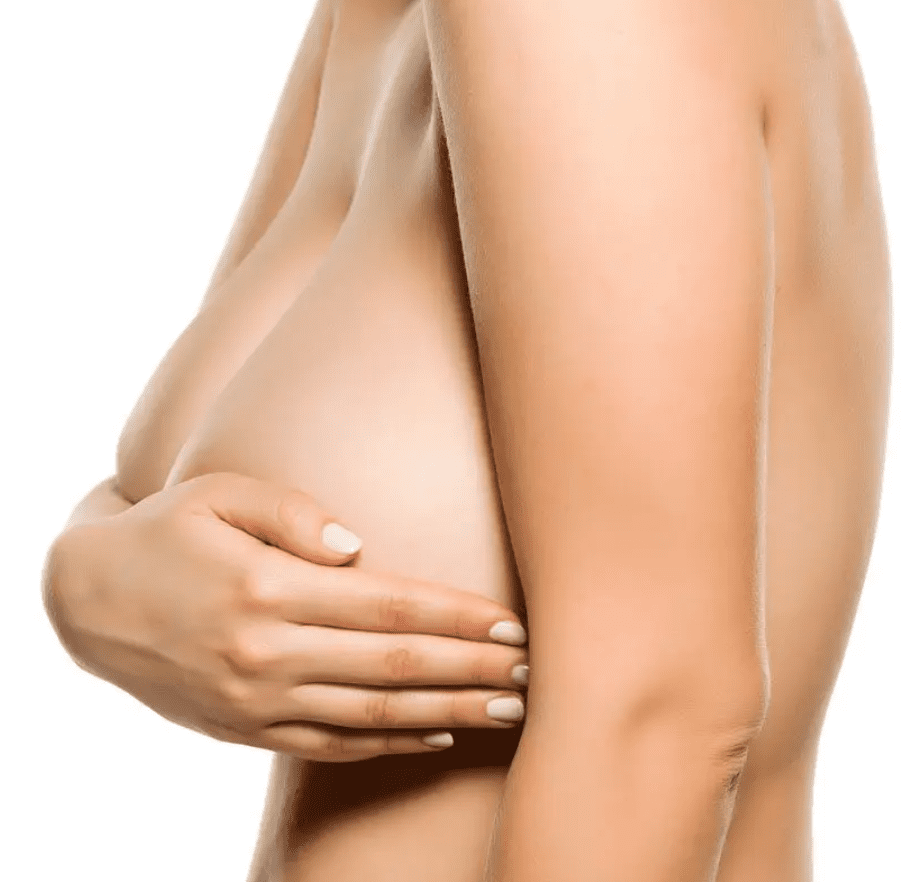 For those women who suffer from it, macromastia, or overly large breasts, is more than just an aesthetic issue – it's also a health concern. Enlarged breasts can cause discomfort and pain in the shoulders, neck and back. The medical condition can also cause rashes, interfere with physical activities and even cause upper extremity numbness, tingling and headaches. And these conditions are not unique to older women, indeed adolescent girls with enlarged breasts are just as likely to experience the same unpleasant symptoms, leading them to consider breast reduction surgery from a young age. But is there a 'right' age to have surgery? Here we explore the criteria used by surgeons to determine if the time is right for each individual patient.
What is breast reduction surgery?
Breast reduction surgery, also known as a boob reduction surgery or a mammoplasty, is an operation to reduce the weight and volume of the breasts. Coppergate Clinic's Consultant Plastic Surgeons reshape the breast by removing breast tissue, fat and excess skin (from one or both breasts) and repositioning the nipple to create smaller, uplifted breasts that are more proportionate to the patient's body.
Should I have breast reduction surgery?
There are a number of reasons why patients may consider breast reduction surgery, most commonly these tend to be one or a combination of the following factors –
For aesthetic reasons, to improve the shape and look of the breasts

For health reasons, to reduce associated back and neck pain that carrying larger breasts can cause

For increased comfort, to reduce bra discomfort and bra strap irritation

For improved confidence and self-esteem

To make exercising easier and reduce discomfort during physical activity

To improve how clothes fit and increase your wardrobe options for example enabling patients to wear a wider range of swimwear, strappy tops and vests
Can breast reduction surgery be performed at any age?
Breast reduction surgery is generally not recommended for patients aged 18 or under for a variety of reasons. The most obvious and major concern being that an adolescent patient's breasts may continue to grow after surgery. On this basis patients are generally for surgery to be delayed until a patient has reached chronological adulthood. An additional consideration in relation to the suitability of a teenage patient for breast reduction surgery is with regard to their psychological and developmental maturity. Indeed the decision to undergo extensive surgery such as this should not be taken lightly or considered a 'quick fix' in resolving the patient's symptoms or concerns. 
Should you wait till after children to have a breast reduction?
Patients who may intend to have children in the future should consider the slight possibility of not being able to breastfeed after breast reduction (though this is not always the case) and decreased sensitivity in the nipples. Since the hormones released during pregnancy itself can lead to an increased breast size, some women decide to postpone surgery until they have had a family, finished breastfeeding and hormone levels have returned to normal.
Is there an upper age limit for breast reduction surgery?
Many women in their 50s and 60s have undergone breast surgery with positive results. We do find many patients opt for surgery soon after having a family, once hormone levels have settled down. Whatever your stage in life, we encourage you to schedule a consultation with one of our surgeons to find the most appropriate treatment options to help you achieve your own individual goals.
How can I speak to a Coppergate Clinic surgeon?
Whether you're looking for more advice on breast reduction surgery or want to discuss the wider options available to treat enlarged breasts, including liposuction and VASER liposuction, our team of surgeons are here to help. With consultations available with all Coppergate Clinic surgeons, you can be assured of the expert advice you deserve – all without obligation to proceed. Contact us today to find out more or book your consultation.