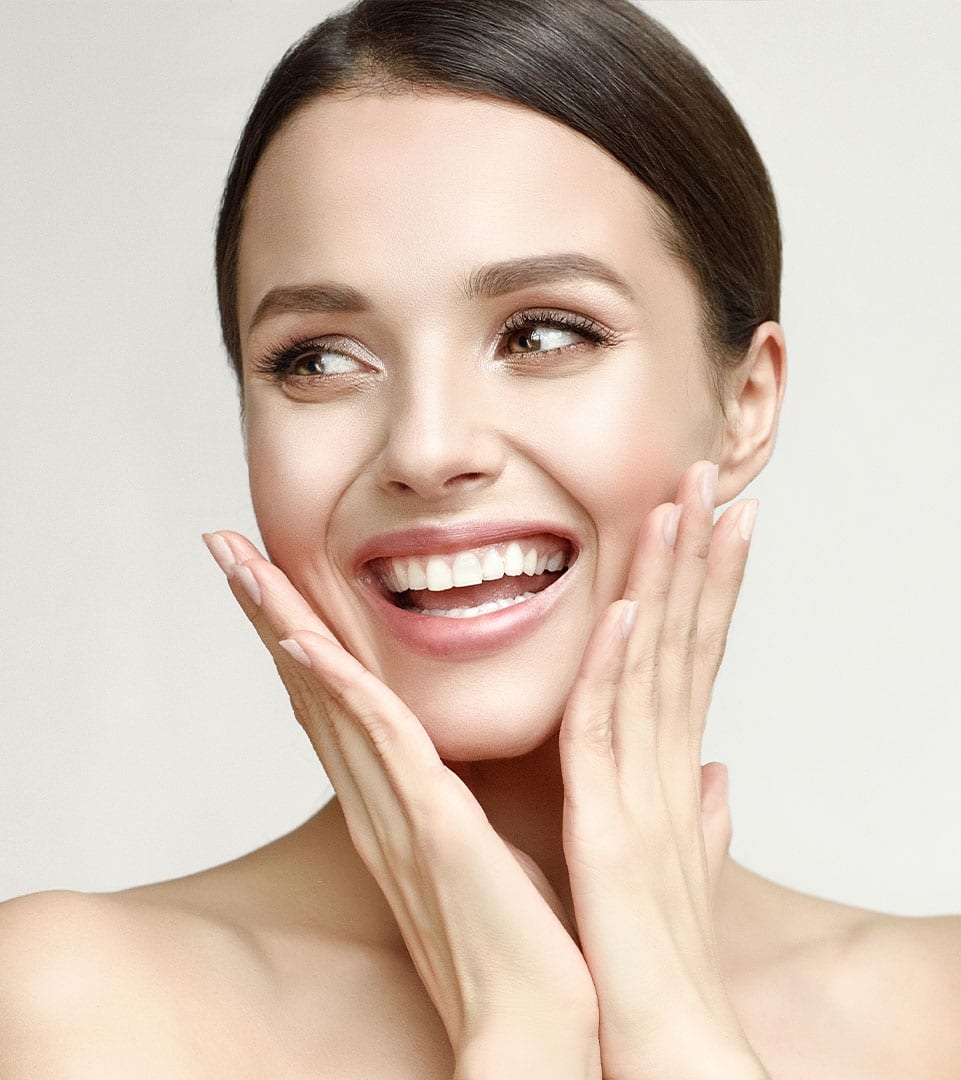 With age, skin loses hydration, plumpness and volume, accelerated by exposure to environmental factors such as pollution and the sun's harmful UV rays. In combination, these age related skin concerns often lead to the appearance of skin which is 'crepey' in texture. Crepey skin can appear anywhere on the body, but is most often found on the inside of the upper arms and on the delicate skin under the eyes.
Crepey skin gets its name from its appearance, as it looks similar to crepe paper and can be just as fragile. There are a few different treatments available for crepey skin, and here we take a closer look at some of them, to help you decide which is the best treatment for crepey skin.
What is the cause of crepey skin?
The most common cause of crepey skin is sun damage ,though it can also be caused by excessive weight loss, a lack of moisture in the skin, or ageing. The UV rays in sunlight can break down the natural collagen and elastin in your skin that helps to keep it tight and free from wrinkling.
As we get older our bodies produce less collagen and elastin causing crepey skin. We also produce less oil in our skin as we age, reducing our natural lipid barrier that helps seal in moisture and protects our skin from damage. UV damage and a lack of moisture are the primary causes of crepey skin for most people.
What treatments are available for crepey skin?
There are a number of ways to improve the appearance of crepey skin, ranging from the use of topical home care products, to non-invasive advanced aesthetic treatments and in some cases, plastic surgery. At Coppergate Clinic, the team is highly experienced in identifying the most suitable course of treatment and pride ourselves on creating bespoke packages to address the individual needs of each patient.
Fractional Laser Skin Resurfacing
Fractional laser resurfacing is a non-invasive procedure that helps to restore skin's natural youthful appearance. It precisely targets microscopic areas of the skin on the face or body and does not cause any damage or stress to the surrounding skin. This helps the targeted area to blend in with the rest of your skin without causing any visible irritation, making it perfect for use on the face or neck.
Brachioplasty
Excessive, crepey skin on the underarms is a common problem for people who have experienced a large weight loss or from ageing. Commonly called 'bingo wings', this excess skin can be difficult to tighten and smooth naturally.
Brachioplasty is a surgical procedure that carefully removes the excess skin and makes it tight to the arm again. The procedure may also include some liposuction to remove any fatty lumps under the skin to make the arms look tight and youthful once again.
Ultherapy
This treatment is a safe, non-surgical, and popular treatment for crepey skin on the face. It uses focussed ultrasound energy to stimulate your body's natural collagen production called neocollagenesis. It requires no creams or fillers and can be a very effective way to treat crepey skin on your face, neck, and under the eyes. Ultherapy treatments typically take between one and two hours.
Profhilo
Profhilo is one of the latest developments in skin care for crepey skin. It delivers visible results after just two treatments. Profhilo uses an injectable anti-ageing skin remodelling serum that promotes the natural production of collagen and elastin to reduce wrinkles and tighten the skin. Each treatment takes less than an hour and doesn't require any recovery time. It is minimally invasive and non-surgical, so you can get straight back to your daily routine afterwards.
Treatments for crepey skin with Coppergate Clinic
If you would like to know more about your options for treating crepey skin, please get in touch with our team of experts.