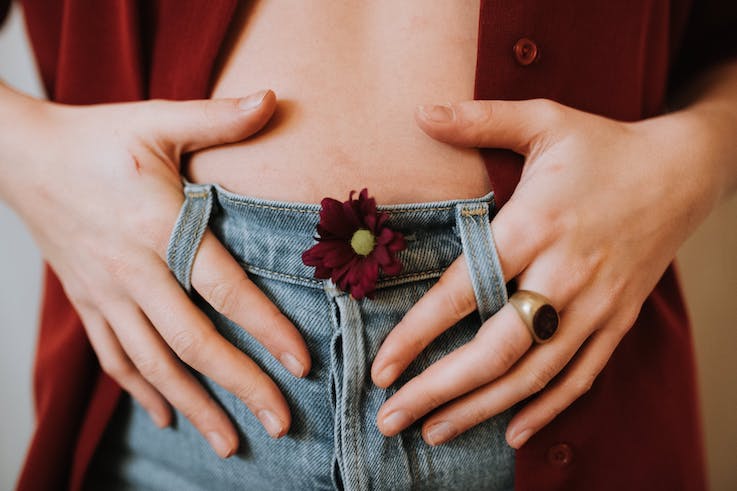 Abdominoplasty, commonly called a tummy tuck, is a surgical procedure that improves the appearance of the abdomen, or the tummy. This usually involves removing excess skin or pockets of fat from the tummy that cannot be lost through dieting or exercise.
Abdominoplasty patients are commonly seeking a solution to excess and/or loose skin around the tummy following significant weight loss or following pregnancy. Depending on a patient's specific needs and concerns, a range of techniques may be adopted within or alongside abdominoplasty surgery. Here we take a look at some of the most common variations/types of tummy tucks.
1. Full Abdominoplasty
This procedure is probably the most well known and widely performed type of tummy tuck. A full abdominoplasty is used when the patient has a large amount of excess skin that requires removal. The procedure usually begins with a long incision just above the pubic area that goes across the abdomen, roughly from hip to hip.
The incision can leave a large, long scar but the expert surgeons here at Coppergate Clinic always endeavour to make the incision along a line that can be easily covered by underwear or swimwear. With correct aftercare, scars tend to fade quickly and become less noticeable over time. The skill and expertise of your Coppergate Clinic surgeon will also help reduce the size of the scar and decrease the time it takes to heal.
2. Mini Abdominoplasty
For patients that only require a small amount of excess skin removed, a mini abdominoplasty may be preferable. This type of tummy tuck is very similar to a full abdominoplasty but concentrates on a much smaller area and requires a smaller incision. The skin is pulled tight to leave a flattened stomach where there was once excess fat or skin.
Mini abdominoplasty, or a mini tummy tuck, can also be effective at removing stretch marks left from pregnancy or weight loss, depending upon the placement of these marks. If you have had a c-section, your surgeon may use this existing scar to complete the surgery.
3. Lipoabdominoplasty
The primary focus of any abdominoplasty procedure is to remove excess skin. Though some body fat may be removed, an abdominoplasty may not be the best option if you want to reduce body fat. A lipoabdominoplasty combines liposuction with a tummy tuck so excess fat, as well as skin, can be removed at the same time.
This type of procedure is perfect for removing the last remains of fat and skin after weight loss or pregnancy and leaves the patient with a flat and toned stomach. This has helped to make lipoabdominoplasty one of the most popular types of tummy tucks. The liposuction also helps to mobilise the skin for the completion of the tummy tuck, so it does not have to be lifted off the underlying body wall as with other abdominoplasty procedures.
Different types of tummy tucks with Coppergate Clinic
Coppergate Clinic plastic surgeons are highly experienced in the above abdominoplasty surgeries, as well as non-surgical options such as fat freezing and more complex procedures such as Fleur De Lys abdominoplasty. From fat freezing treatments to tummy tucks, we've got a team of experts to help you with your every need.
To discuss your personal concerns and identify the most suitable course of treatment for you, please do not hesitate to contact our friendly team who will be delighted to assist you in booking a consultation.