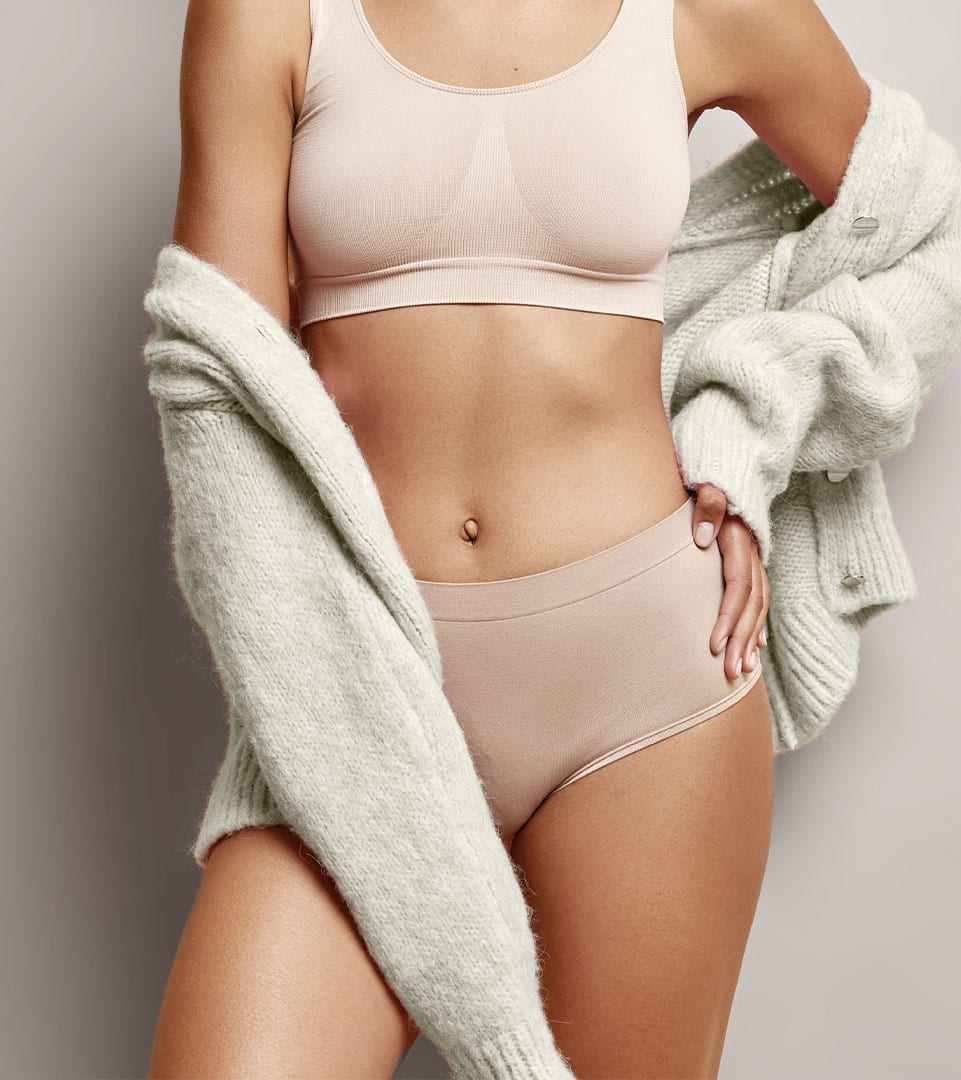 With celebrities' often-dramatic plastic surgery results splashed across the tabloids daily, you would be forgiven for believing cosmetic surgery these days was a simple, 'quick fix'. But, whilst attitudes to surgery may have relaxed, the decision to go under the knife should never be taken lightly or made on a whim.
Advances in minimally or non-invasive aesthetic technology and techniques also mean that a wide range of skin, face and body concerns can now be treated without surgery. Here we discuss a handful of Coppergate Clinic's most popular non-surgical aesthetic procedures- and why many patients looking to improve their appearance are opting for these non-invasive cosmetic procedures over traditional plastic surgery methods.
Are minimally invasive and non-invasive aesthetic procedures the same thing?
Non-invasive procedures do not involve tools that break the skin or physically enter the body. Those treatments which harness ultrasound, radiofrequency, laser, intense pulsed light, and microcurrent technologies all fall within this category.
Minimally invasive aesthetic procedures, by comparison, involve the use of a needle, needles, or cannula and therefore break the surface of the skin. Injectable procedures such as Dermal Fillers, Line & Wrinkle Relaxing Treatment and Profhilo are all classed as being minimally invasive, as is medical micro-needling.
Why choose non-surgical cosmetic procedures?
There are a number of benefits to non-surgical aesthetic procedures, with the most obvious being that they don't require surgical incisions or general anaesthesia meaning there are fewer associated risks and far reduced downtime. The very nature of these procedures also means that they offer greater convenience making dermal filler, Botox injections, and laser treatments, for example, all feasible during a lunch break. 
As well as being relatively straightforward compared to surgical procedures, the results of non-surgical cosmetic procedures also tend to be more subtle than those of their surgical counterparts, so are a great option for those patients who would rather keep their cosmetic work to themselves.
Do non-surgical anti-ageing treatments really work?
They certainly do! For example, minimally invasive Botulinum toxin injections (which are the most frequently performed aesthetic procedure in the UK) achieve dramatic improvement to facial lines and wrinkles with minimal risk or downtime compared with surgical procedures to counteract facial ageing. Usually, injectable procedures result in only the most minor and temporary side effects, such as bruising or swelling, whereas surgical procedures often come with a considerable recovery period.
Are non-invasive body treatments effective?
If you're struggling to tackle very localised body concerns such as a stubborn pocket of fat, upset by unwanted body hair, or frustrated by uneven skin tone and texture, non-invasive procedures might just be the answer. Thanks to amazing advances in non-surgical aesthetics, it is now possible to freeze unwanted fat cells in a process called Cryolipolysis, which requires no needles, incisions, or anaesthetic.
At Coppergate Clinic, we use a system called CoolSculpting to deliver Cryolipolysis and achieve fantastic body sculpting results without surgery. Whilst Coolsculpting does not offer the immediate results enjoyed by Liposuction patients, it may be the ideal choice for patients wishing to avoid the bruising and trauma associated with the latter. When it comes to hair removal, our Quantum Laser delivers fantastic, long-lasting results and makes hair-free skin a possibility, all with minimal downtime and maximum convenience.
How can I decide if non-invasive cosmetic procedures are right for me?
Whether you're looking for more advice on the best treatment for facial lines and wrinkles or want to discuss the non-invasive cosmetic procedure options available to treat excess fat, our team of medical experts are on hand and are always delighted to help. Contact us today to find out more about our range of non-surgical treatment options or to book an obligation free consultation at our cosmetic surgery in York.